Meet Dr. Mark Schwartz
and Lori Galperin,
MSW, LCSW
Dr. Mark Schwartz and Lori Galperin, MSW, LCSW direct the Harmony Place Monterey team of specialists. With more than 30 years of experience, they have each worked with hundreds of individuals and couples to heal from deep, often long-lasting issues and addictive disorders. They have both worked with trauma and addiction for more than 25 years. Many individuals with trauma also present with chemical dependency, eating disorders, self-cutting, and sexual compulsivity. Over the years, Dr. Schwartz and Ms. Galperin have specialized in each of these above-named sub-specialties, slowly developing their expertise and profound understandings of these issues. Each type of addiction requires a specialized type of knowledge, training, and experience.
In addition, trauma resolution, post-traumatic stress (PTSD), and dealing with childhood neglect also requires skill and experience in treatments such as EMDR and Internal Family Systems. Hypnosis, Cognitive Reprocessing Therapy, Schema Therapy and other modalities are included in treatment plans as needed, as Dr. Schwartz and Ms. Galperin are deeply versed in these modalities and have the experience to work successfully within these systems. Additionally, these two specialists have worked in highly volatile settings such as prison, psychiatric hospitals, residential treatment centers and now, partial hospitalization. Dr. Schwartz and Lori Galperin work powerfully and compassionately as a cooperative team and have been doing so for more than 25 years.
Nationally recognized leaders, they have lectured to more than 50,000 worldwide professionals and have directed five residential and inpatient treatment programs in cities across the United States, including St. Louis, Missouri; New Orleans, Louisiana; Los Angeles, CA; and Kansas City, Kansas. Both Dr. Schwartz and Ms. Galperin work with each of the intensive outpatient clients daily.
Dr. Schwartz and Lori Galperin co-directed Castlewood Treatment Center and Monarch Cove Treatment Center, specializing in eating disorders, for many years. They also founded the Masters and Johnson Trauma and Compulsivity Programs in St. Louis, Kansas City, Los Angeles, and New Orleans prior to that.
They have both lectured internationally and have written multiple papers and textbook chapters on the subject of addiction. They have worked directly with hundreds of clients and are experienced with the most difficult-to-treat relapse situations.
They also specialize in trauma-based disorders as well as intimacy and attachment issues.
---
Books Edited by Dr. Mark Schwartz | Available on Amazon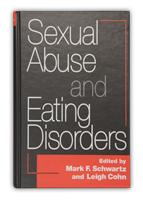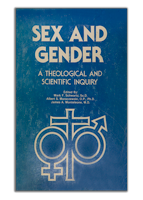 Sexual Abuse and Eating Disorders, with Leigh Cohn, was first published in 1996. Routledge is an imprint of Taylor & Francis, an Informa company.
Sex and Gender – A Theological and Scientific Inquiry, published by Natl Catholic Bioethics Center in March of 1994.
Sexually Compulsive Behavior: Hypersexuality (Psychiatric Clinics of North America, Vol. 31, No. 4) with Fred Berlin, published December, 2008, Elsevier Saunders Publishing.
Sexually Compulsive Behavior: Hypersexuality
This issue is one of the first to bring together some of the most outstanding specialists in the field of what some are now calling hypersexual behaviors, to share theoretically based research and to try to work through the related conceptual issues. In doing so, various authors have considered developmental (Schwartz), epidemiologic (Kuzma and Black), sexual arousal (Abel, Coffey, & Osborn), conceptual (Bancroft), biologic (Berlin), and pharmacologic (Codispodi) issues related to the concept of human hypersexuality.
At the same time potentially new syndromes related to women (Turner), adolescents (Gerber), or dissociative clients (Ross) have been introduced. The use of computers for sexual purposes, with a special emphasis on treatment (Marshall and colleagues) has also been reviewed.The intended result has been an integration of the current state of this young field, designed to help guide clinicians through the often bewildering and baffling maze of these difficult-to-treat conditions. The bases of sexual desire and arousal, and of normal and pathologic sexual behaviors have been explored in depth.
Special consideration has been given to trying to clarify the current mixed diagnostic plethora of terms (such as impulsive, compulsive, dissociative, addictive, hypersexual, and intimacy – and attachment-related disorders).